Dear Patient,
We hope that you and your family are safe and healthy. Everyone has been through a lot and is ready to start normal routines again. As we welcome you back to our office, we want to reassure you that your safe treatment here is our number one goal. We are following the most recent recommendations made by CDC, OSHA, and our professional organizations (ADA, MDA, AGD) to make changes to keep you, our other patients, and our staff safe.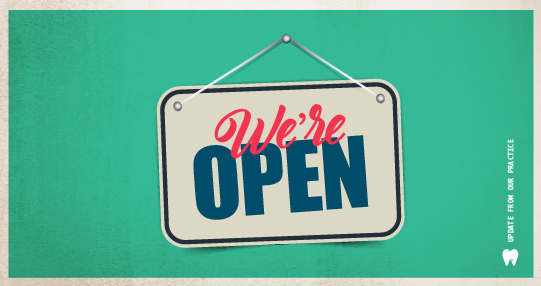 Some changes include:
Our staff will ask you screening questions before your appointment.
We ask that everyone who enters the office wear a face covering or mask.
Please use hand sanitizer that we have available when you come into the office.
We have removed hard-to-disinfect items in the waiting room to make it easier to clean frequently during the day. Toy room will be closed.
We are allowing more time between appointments to manage social distancing between patients.
We will ask you to wait in your car instead of the waiting room. Please come into the office alone if possible.
We will take your temperature before your appointment.
You will see that all staff will be wearing masks.
There may be other changes as we try to keep social distancing to six feet.
We look forward to seeing you again and are happy to answer any questions you may have about steps we take to keep you, and every patient, safe in our practice. Please call our office at (248) 674-1500 if you have any questions or to make an appointment.
Thank you for being our patient. We're happy to continue serving you, and can't wait to see your smile!
Sincerely, Tatyana Brayman DDS, FAGD and team at Hi-Tech Dentistry.
Dental Services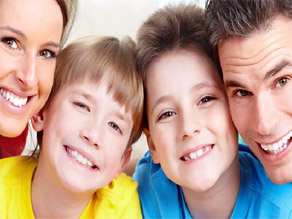 FAMILY DENTISTRY
Hi-Tech Dentistry provides professional dental care for the entire family. Optimal tooth care is a combination of knowledge, expertise paired with cutting-edge techniques and technology.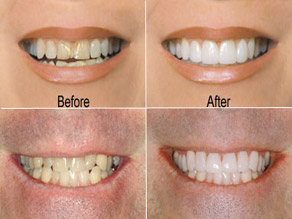 COSMETIC DENTISTRY
If you feel your smile isn't what it should be, ask us about our cosmetic services and treat yourself to the smile you've always desired.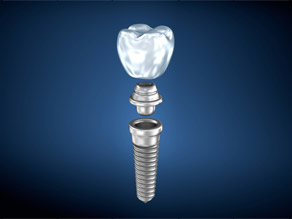 RESTORING IMPLANTS
Technology has made Dental Implants a notable, permanent solution to missing teeth, closely mimicking a natural tooth.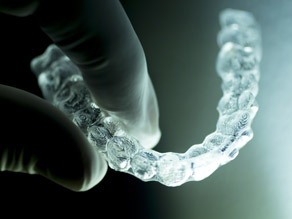 ORTHODONTICS
Invisalign is the invisible way to straighten teeth using a series of custom-made, undetectable aligners. It has been proven clinically in practices around the country.
Our general office policy requires a 50% deposit of your portion, payable at the beginning of treatment phase and full payment of the balance by the time treatment is completed. We will be pleased to discuss other specific financial arrangements, prior to initiation of treatment with you. Your insurance benefits are a contractual relationship between the insured and the insurance company, and not the doctor's. We are not liable for the insurance company's action, or any rejected fees. However, we will attempt to utilize the insurance benefits on your behalf in the best way possible.
Welcome to Hi-Tech Dentistry
Protect Your Teeth for a Lifetime

Modern hi-tech precision… and old fashioned caring. We want you to feel at home in our office.
Here, you'll find an atmosphere of unhurried calm, gentle and reliable professionalism – in a facility designed with you in mind. We have bright treatment rooms, with large windows and cable equipped TVs, even a separate game room for kids.
Our practice is committed to helping people keep their teeth for a lifetime. Our mission is to promote excellent oral health through ideal dental care, in an atmosphere of mutual respect, with uncompromised integrity and open communication, resulting in the highest value to our patients.
We're proud of our team, and proud of the fact that our employees have become loyal, long-time staff members. By fostering an atmosphere of respect and cooperation, we have developed into a close, efficient group. Our staff will treat you with respect, gentleness, and good-natured warmth, always taking the time to get to know you, and discuss concerns or treatment options fully.
Modern hi-tech precision… and old-fashioned caring. Imagine a dental office where you can have a filling done-and never feel a needle or a drill.

Call our Waterford Twp Dentist Today at (248) 674-1500 for your Appointment
Satisfied Patients